If you're looking for a "chiropractor near me" to help you feel relief from upper back pain, Stillwell Family Chiropractic and Massage in Kent is here to help! Our chiropractic care team is on a mission to help you feel your best and improve your quality of life. One of the many issues we help treat daily is upper back pain. If you've been suffering from upper back pain and need care, we are ready to assist you.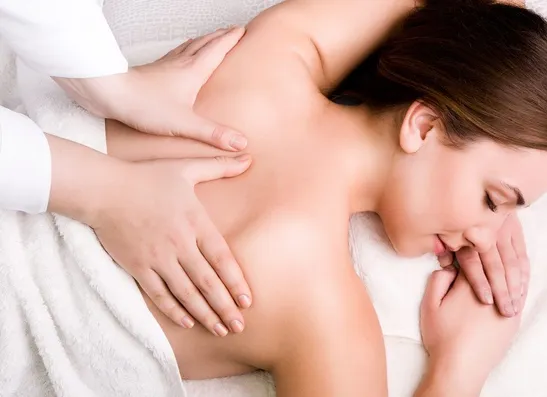 What Causes Upper Back Pain?
Upper back pain can be caused by a variety of issues, including poor posture, sleeping problems, injury, or disease. Additionally, it can be caused by overuse or strain from activities such as lifting heavy objects or engaging in repetitive motions. Upper back pain is often accompanied by additional symptoms such as muscle spasms and tenderness in the affected area.
How Can Stillwell Help Treat Upper Back Pain?
At Stillwell Family Chiropractic and Massage, we offer a range of chiropractic services to help relieve your upper back pain. Our team of chiropractors is highly trained and experienced in providing detailed assessments and treatments to help provide relief from your back pain.
Chiropractic Care for Upper Back Pain
At Stillwell Family Chiropractic and Massage, we offer chiropractic care tailored to your needs and lifestyle so that you can get long-term relief from your upper back pain. We use gentle therapies and techniques to help with realigning the spine and restoring its natural position, allowing the body's healing process to begin. Our experienced chiropractors will help diagnose the cause of your upper back pain and provide a treatment plan that is tailored to your individual needs. The techniques we use include:
Spinal manipulation: This is a specialized technique used to realign the spine and restore the range of motion in the neck, back, and joints.
Soft tissue therapy: This type of therapy uses massage techniques and stretching exercises to help relax tight muscles and improve circulation.
Exercises: We may recommend certain exercises that can be done at home to help maintain spinal alignment, increase flexibility and strengthen weakened muscles.
Chiropractic Care In Kent
At Stillwell Family Chiropractic and Massage, our goal is to help you find relief from upper back pain so that you can live life to its fullest! Call us today for more information about our services or to schedule an appointment! We look forward to helping you feel your best.